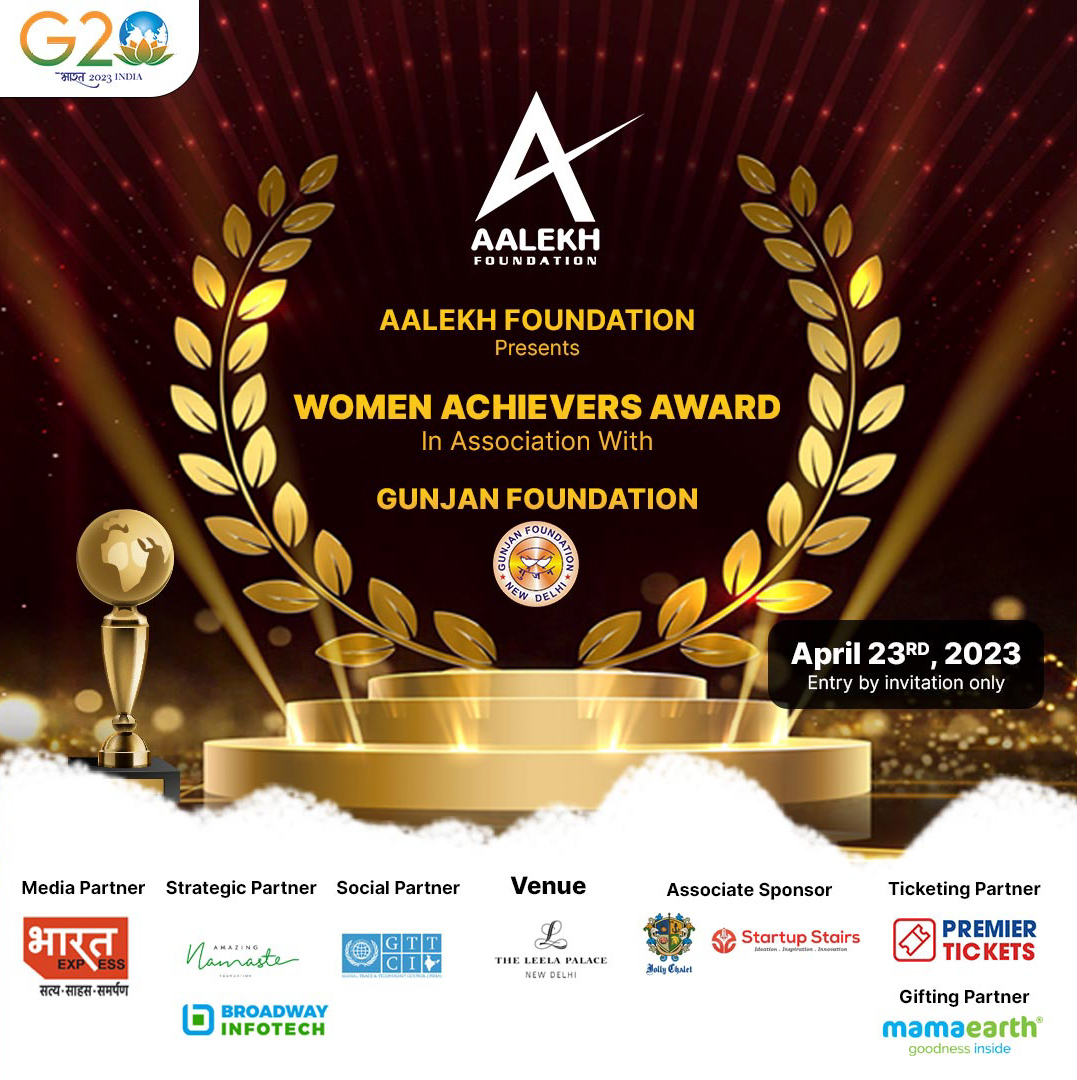 venue :
The Leela Palace
date :
23-04-2023
Time :
10 PM
The W20 Women Achiever's Award is an initiative aimed at recognizing and celebrating the achievements of women across various sectors and industries in the country As an organization that is deeply committed to the cause of women's empowerment, Aalekh Foundation felt that it was important to create a platform that would not only honor the contributions of women but also inspire others to follow in their footsteps.
The decision to organize the W 20 Women Achiever Award was also motivated by the fact that India is currently holding the Presidency of the G 20 As part of its responsibilities as the G 20 Presidency, India is expected to focus on a range of issues related to women's empowerment and gender equality Aalekh Foundation saw this as an opportunity to align its efforts with the broader agenda of the G 20 and to contribute to the national discourse on women's empowerment
Read More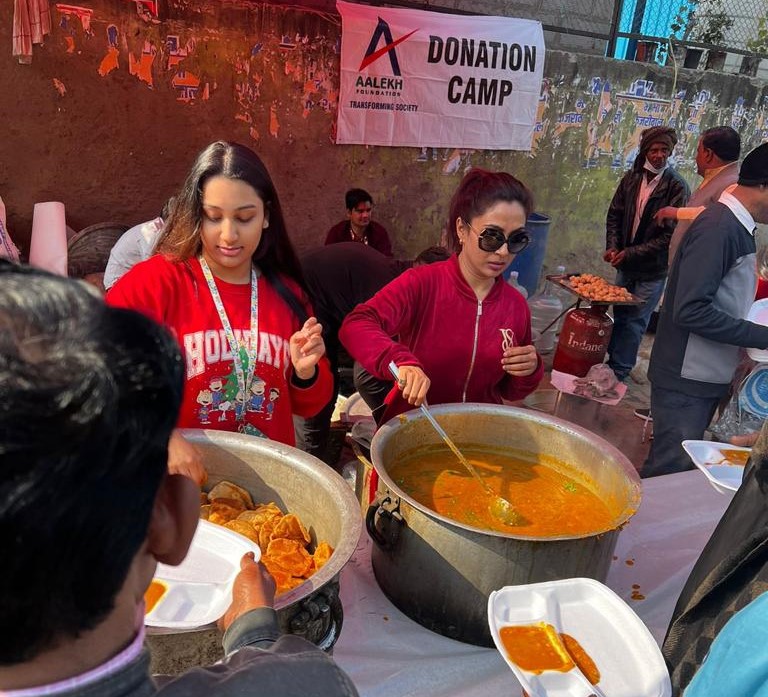 venue :
Name Here
date :
10-05-2015
Time :
10 PM
We at Aalekh believe in the quote by Mahatma Gandhi the father of the nation on hunger.
"There are people in the world so hungry, that God cannot appear to them except in the form of bread."
— Mahatma Gandhi
Hence we organised a for donation camp to feed more than 500 people and celebrate and usher in the new year with all with a hope to have a society where no one goes hungry.
Read More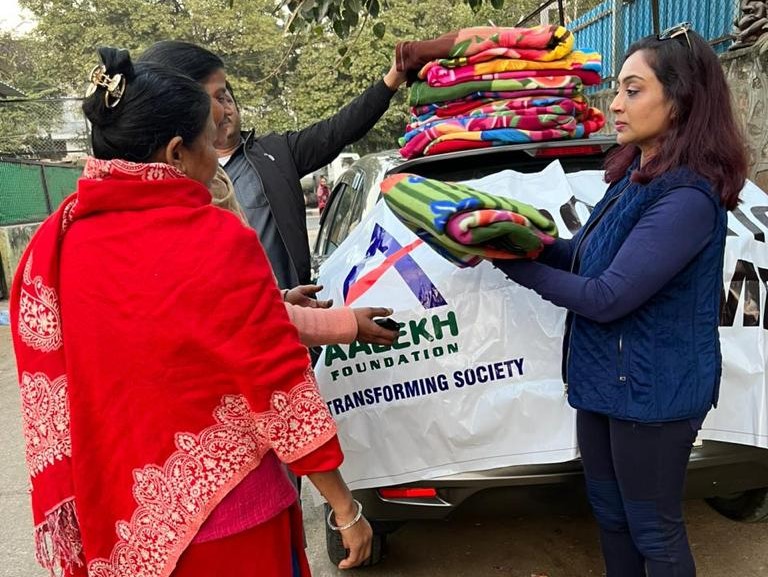 There are few underprivileged who cannot afford even a blanket and die – without a roof or cloth on their bare bodies in the freezing month of December & January in the Delhi cold wave. We at Aalekh Foundation initiated a drive to provide blankets to help people keep warm in West Delhi , south west Delhi & Moradabad district. We managed to serve more than 500 people with this.
Read More